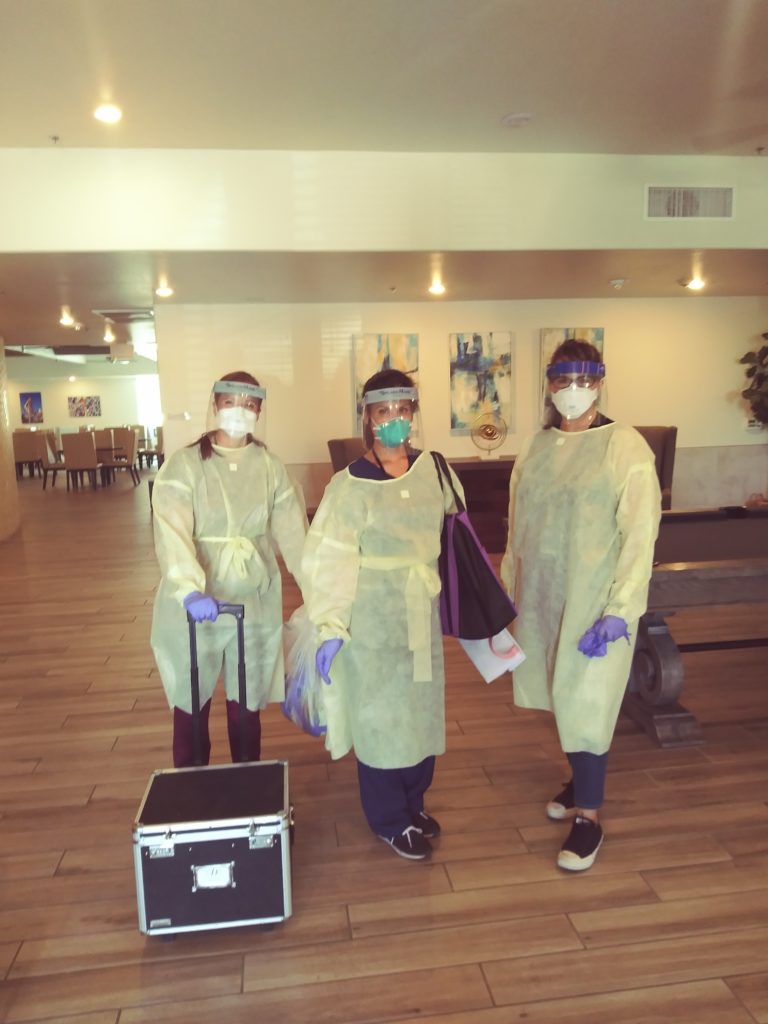 At all our properties, residents and staff are following Nevada Governor Sisolak's guidelines with preventative procedures in place. Weekly memos are being distributed with updates for health and safety, rental assistance, unemployment benefits, and food resources.
Signage is posted all around the properties regarding proper handwashing and how to wear Personal Protective Equipment. Staff and residents all wear masks. Visitors are instructed to wear masks or are barred entrance to the communities. Drop boxes for rent have been implemented, and properties are disinfected daily. Coordinated by Silver State Housing (SSH), residents at all our properties have been offered the opportunity to be tested for the coronavirus on a voluntary basis, by signing up for the testing.
Unfortunately, at this time, all of our community clubhouses have remained closed, and where and when possible, non-perishable groceries have been taken to residents who sign up, and the articles are left at their doors.