West Sahara Senior Housing is our latest development of affordable senior housing, located at 8007 West Sahara Avenue, in Las Vegas, Nevada 89117. The site is set on 5 gross acres and will feature 168 one and two-bedroom apartments, configured as two and three stories, and include supportive services free to residents.
West Sahara Senior Housing applied for low-income housing tax credits (LIHTC) in May 2021 and received a reservation in June 2021 for the development of 66 units. The remaining 102 units will be funded with tax-exempt bonds.


The project also received an award of HOME/AAHTF funds from Clark County, Nevada in the amount of $528,164 to further the development of the project of the 66 units.

Architectural and engineering drawings are now being finalized and will be submitted for approval thereafter. The project will start construction about March 2022 with an 18-month schedule to completion.

In April 2021, the project received APPROVAL from Clark County Planning Commission. The development on Sahara Avenue, just west of Buffalo Drive, is located in Las Vegas' District F, Clark County Nevada. The planning staff recommended approval for a non-conforming zone change from C1 Commercial to R4 Residential to accommodate the senior apartment development. It was unanimously approved by the planning commissioners, as they recognize the value of the project and the need for more affordable housing in our Las Vegas Valley. Later in the month, the project received unanimous APPROVAL from the Board of County Commissioners (BCC).

Gekakis and the team worked with the County's Comprehensive Planning, with the Spring Valley Town Board, and with the local residents to develop a project that will be not only aesthetically pleasing but be a compatible fit for the neighborhood.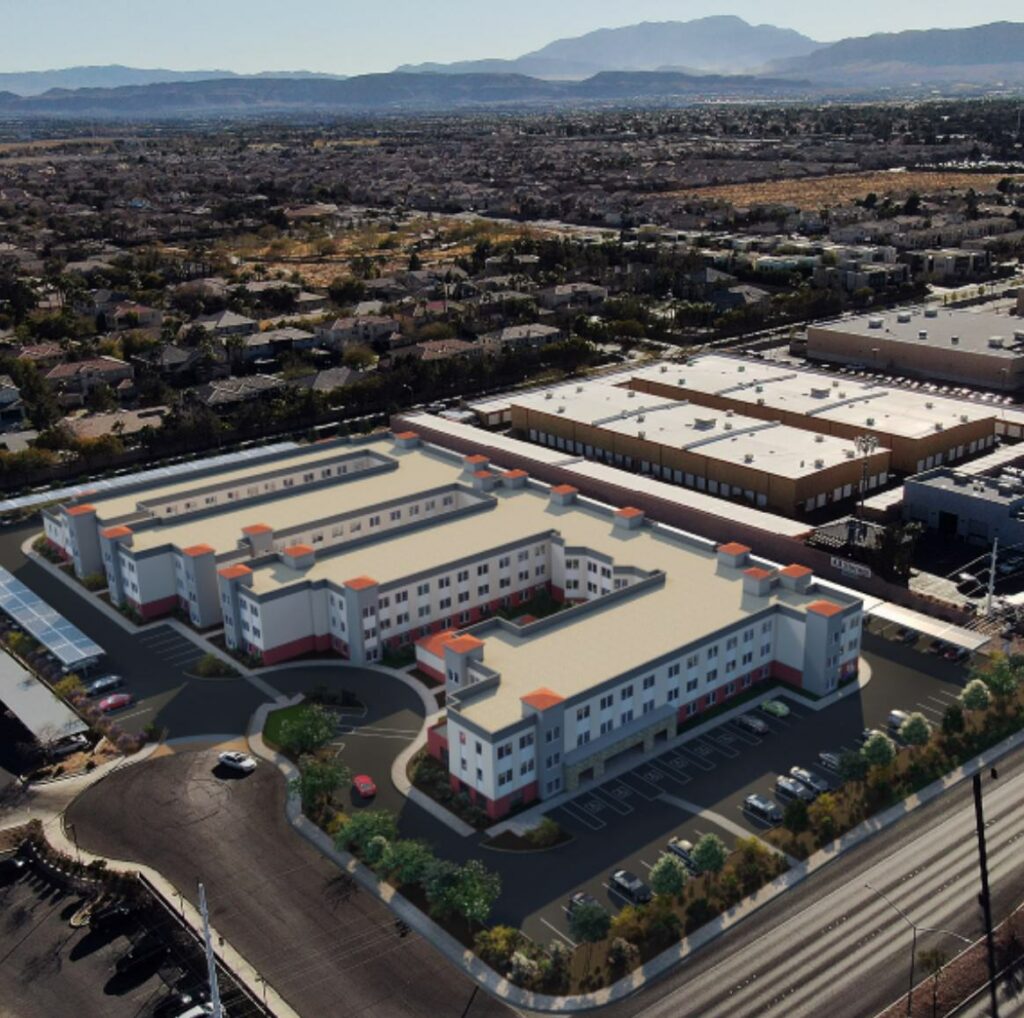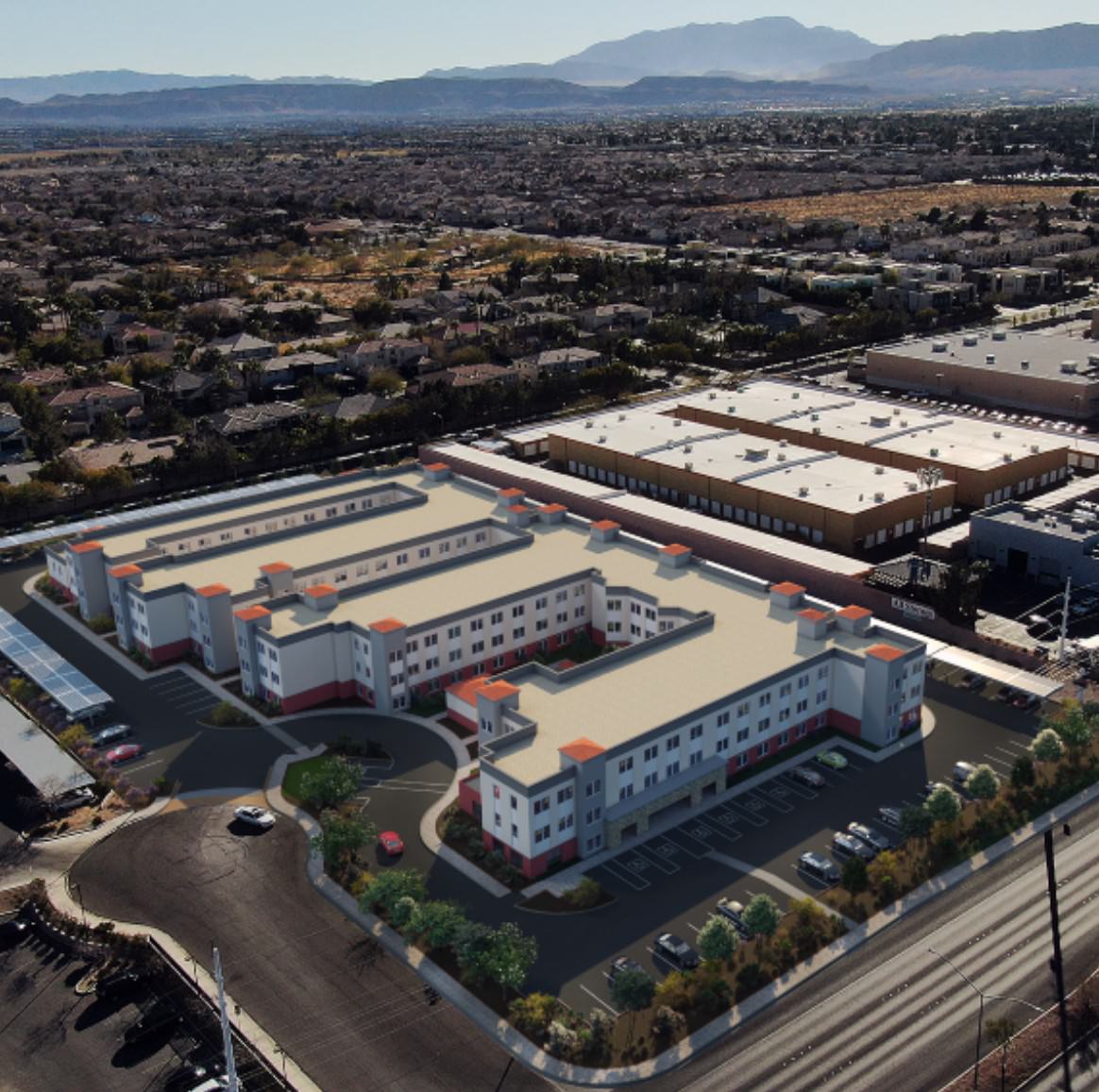 The BCC recognizes the need for more affordable housing, especially for seniors, as the population ages, and National Low Income Housing Coalition confirms statistics showing that there is a tremendous shortage of affordable and available rental homes for extremely low-income households. In fact, the shortage is –84,320 units of affordability!