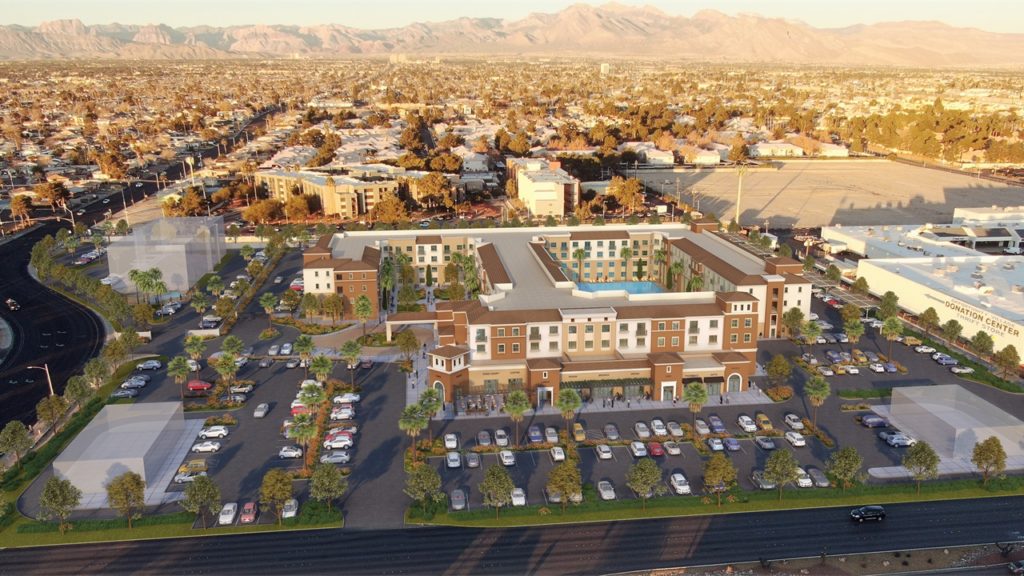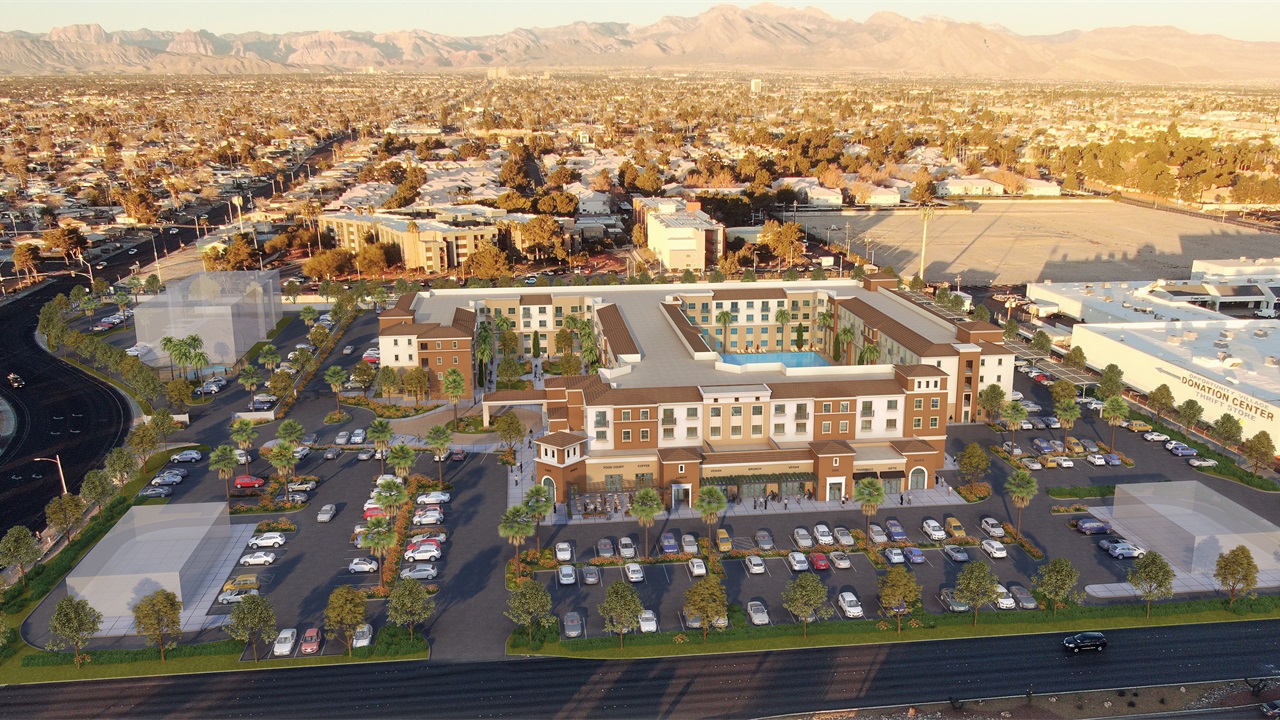 A joint venture between George Gekakis, Inc. and Nevada HAND, this development is located at the corner of Decatur Boulevard and Alta Drive in Ward 3 of the City of Las Vegas. A 20-acre parcel, the project will feature The project feature a total of 480 units, including:
60 units of senior housing financed with 9% tax credits, the building configured with a 16,000 sf retail component with restaurant pads and major hotel chain.
180 units of senior housing financed with tax exempt bonds, and
240 units of family housing.
The retail component will have two outpads for restaurants.
This Opportunity Zone development will be the first of its kind for the state.
The project went before City of Las Vegas in May 2020 for Site Development Review, and received approval. Architectural plans are being finalized, and all drawings will soon be submitted to the City of Las Vegas for review and approval.